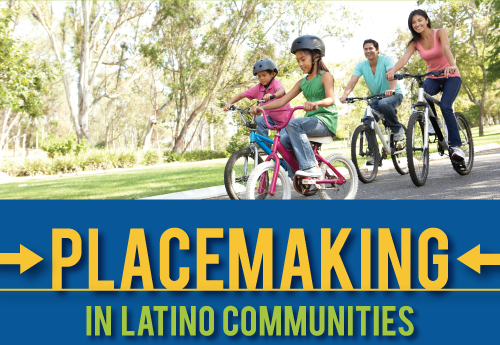 Thursday, October 11, 2012 from 12 Noon - 2 P.M.
Delaware Valley Regional Planning Commission
190 North Independence Mall West, 8th Floor
Philadelphia, PA 19106
Join Us for Lunch, Networking, and a Presentation!
Leonardo Vazquez, AICP/PP, will discuss planning and placemaking
issues facing Latino communities in the Philadelphia, New Jersey,
and New York metropolitan areas, and discuss his new book,
Diálogos: Placemaking in Latino Communities.
Copies of the book will be available for purchase at the event,
and the author will also sign all purchased books.
Cost: Free!
Please RSVP by Monday, October 8. Space is limited!
Jane Meconi | jmeconi@dvrpc.org | 215-238-2871



DVRPC fully complies with Title VI of the Civil Rights Act of 1964 and related statutes and regulations
in all programs and activities. DVRPC public meetings are always held in ADA-accessible facilities and in
transit-accessible locations when possible. Auxiliary services can be provided to individuals who submit a
request at least seven days prior to a meeting. For more information, please call (215) 238-2871.